Path component renaming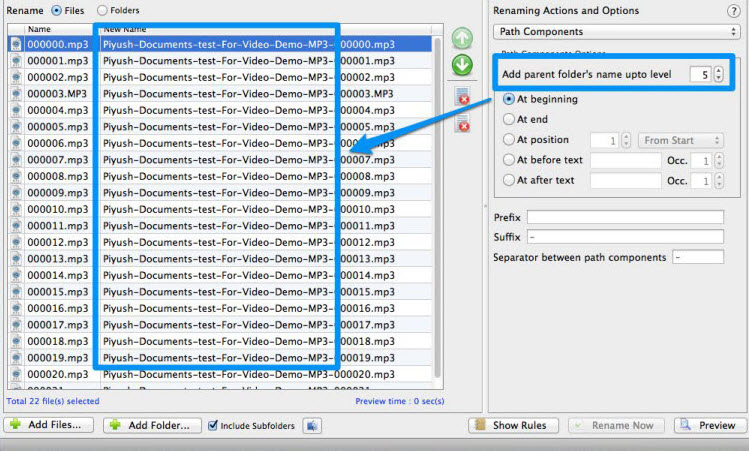 User can insert file component in the file name.
User can choose parent folder name upto any level like 1st means parent folder name.
You can insert any level of parent folder name into file name.
Prefix: Prefix adds before added folder path component.
Suffix: Suffix added after added folder path component
Separator between path component:
You can give any character(s) as separator betwenn path component.