Profile Manager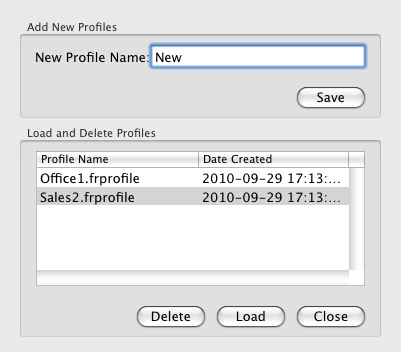 What is Profile?
File Rename profile save all the default settings for each of selection. So you do not need to select any settings and fill input box for your frequent renaming task.
You can manage different profile here. You can save, load and delete profiles here.
Default location for profile you can select from preferences.